Give examples of ideas you've had or implemented.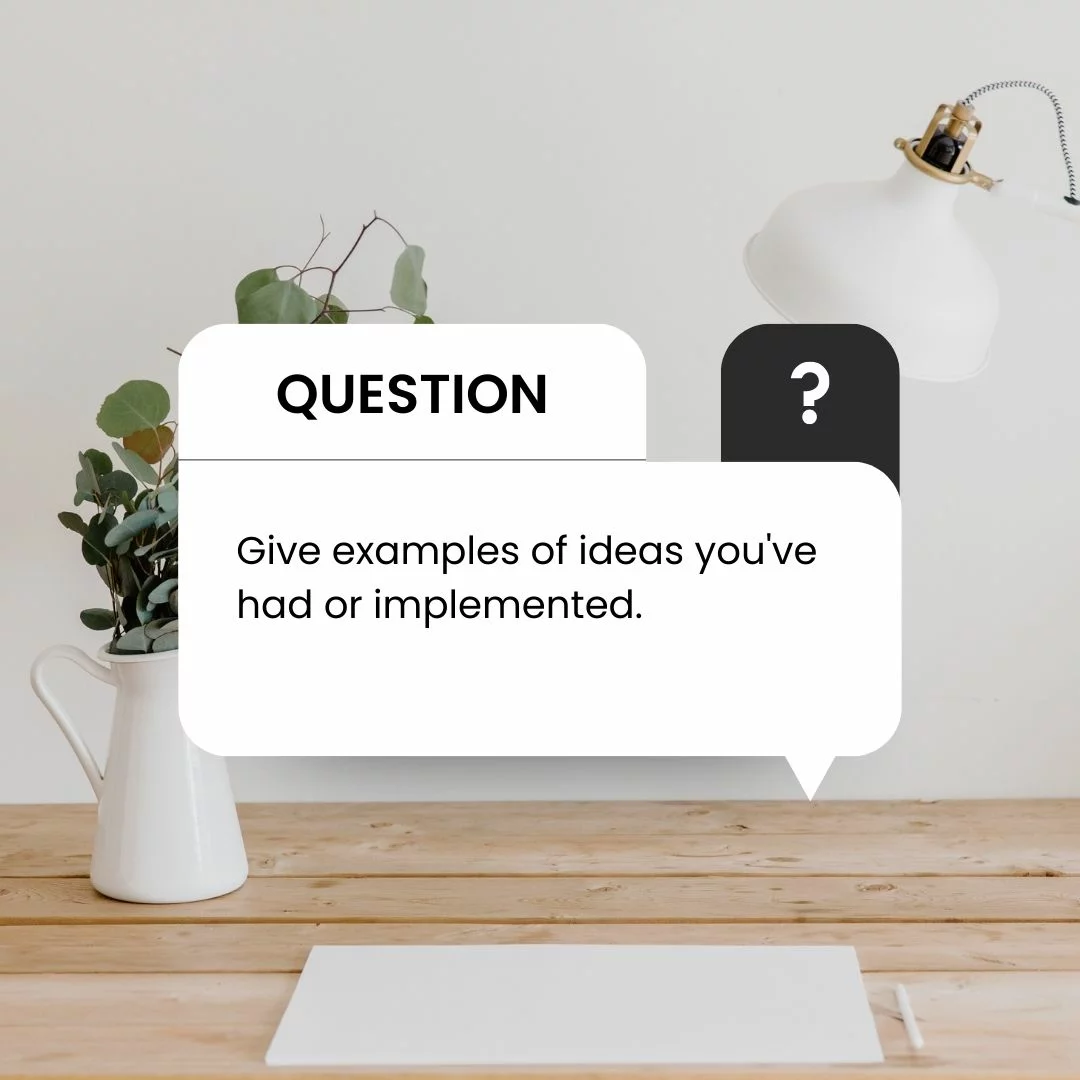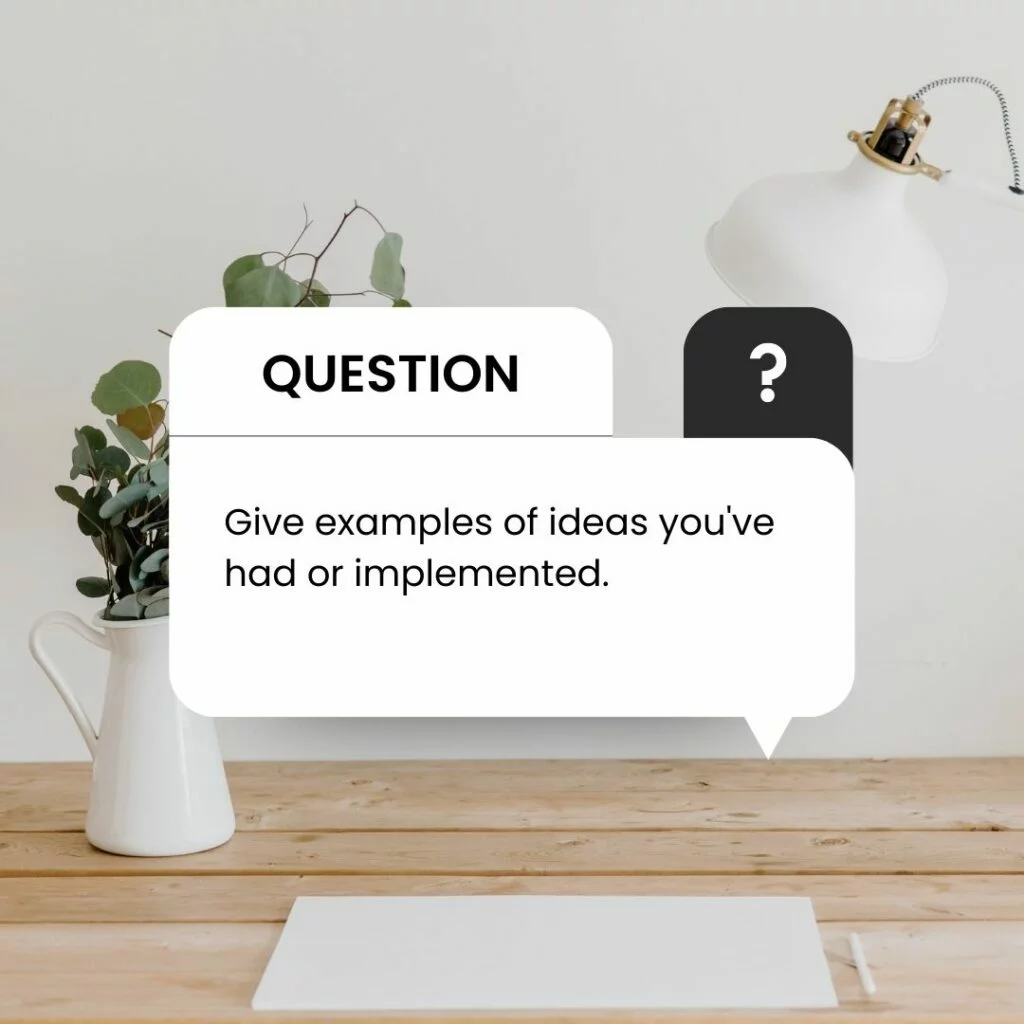 As a job seeker, it is crucial to showcase your creativity and problem-solving skills to potential employers. One way to do this is by providing examples of ideas you have had or implemented in your previous roles. These examples can demonstrate your ability to think outside the box, come up with innovative solutions, and successfully execute them. By sharing these experiences, you can highlight your value as a candidate and show employers that you are proactive and capable of making a positive impact in their organization.
For instance, in my previous position as a marketing coordinator, I proposed a new social media campaign that significantly increased our online engagement and brand visibility. Recognizing the growing popularity of video content, I suggested creating short, informative videos to showcase our products and services. After conducting thorough market research and collaborating with the creative team, we developed a series of engaging videos that not only captured the attention of our target audience but also led to a 30% increase in website traffic and a 20% rise in sales within the first month of implementation. This initiative not only demonstrated my ability to identify emerging trends but also showcased my project management skills and ability to drive tangible results.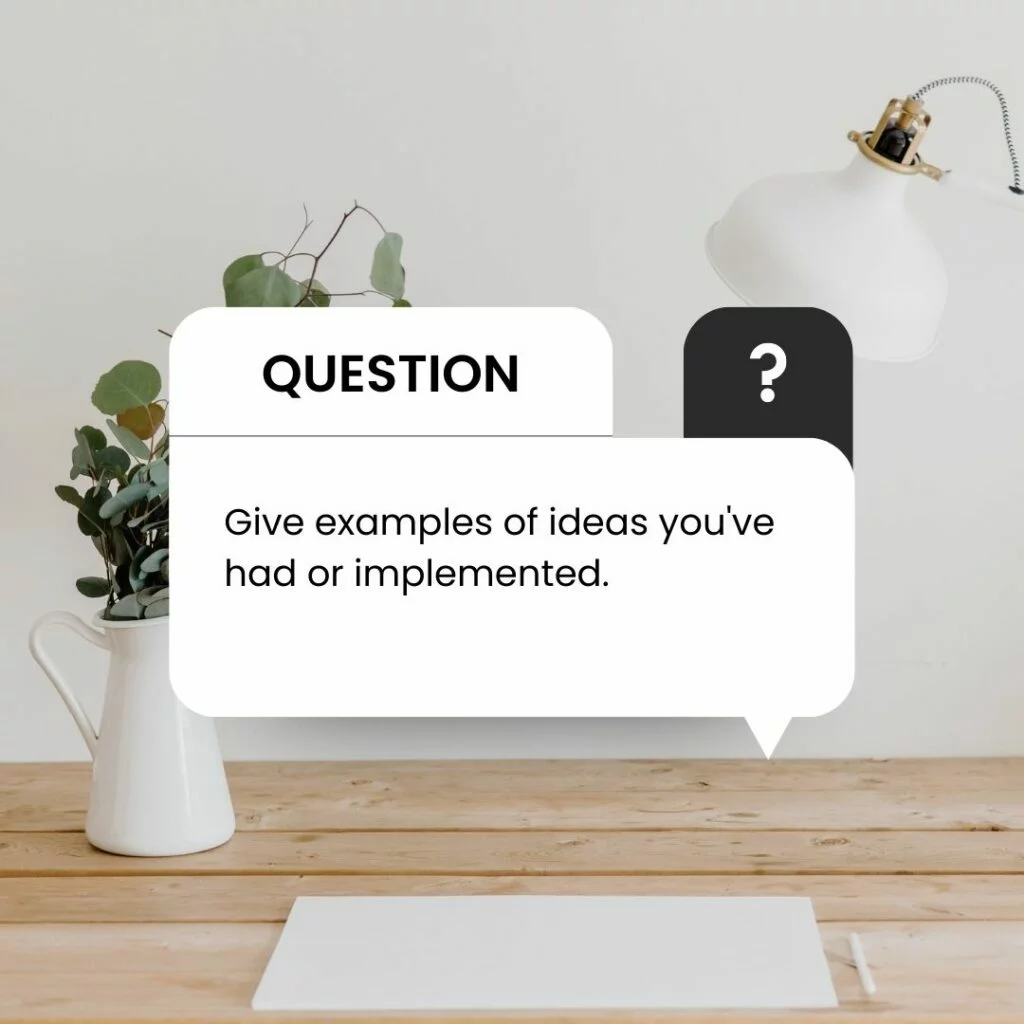 How to Answer a Question: Give examples of ideas you've had or implemented.
There are actually several ways to approach this question, but let me break it down for you. First, let's talk about why interviewers ask it and what a typical answer might be. Then, I'll share with you what the ideal response should be, as well as what makes a good or even a great answer.
And of course, I'll throw in an extra tip to help you absolutely nail this question. Sound good? Let's dive in!
---
Why did the interviewer ask this?
To assess creativity, initiative, and impact.
Typical Answer
I once suggested a team lunch.
Wrong Answer
I had this idea of coming in late and leaving early. It's revolutionary!
Good Answer
Describe the situation, your idea, how you implemented it, and the results.
Great Answer
Choose ideas that had quantifiable impacts or align with the job role you're applying for.
Last Tip on How to Answer Give examples of ideas you've had or implemented.
Be prepared with multiple examples, showing a range of creativity and impact.
---
If you're into this tip, you can download 121 Interview Questions and Answers for free! It's a great way to get more insights on how to answer those common questions in the best way possible.
Practice Your Answers in a Mock Job Interview
Answering this question is a breeze if you know how! But what really counts is practice. The best way to do that? Give mock interviews a shot! You can learn more about mock interviews here, or try out this Free Mini-Interview.
Final Thoughts on the Question: Give examples of ideas you've had or implemented.
By following these tips on how to answer the question, "Give examples of ideas you've had or implemented," you will be able to confidently showcase your creativity and problem-solving skills. Remember, this question is an opportunity for you to shine and demonstrate your ability to think outside the box. So, let your imagination run wild and share those innovative ideas that have made a positive impact.
As you reflect on your past experiences, think about the times when you've come up with unique solutions or implemented ideas that have brought about positive change. Whether it was a project at work, a personal endeavor, or a community initiative, each example holds the potential to inspire and captivate your audience. So, don't be afraid to share your successes and the lessons you've learned along the way.
In conclusion, answering the question, "Give examples of ideas you've had or implemented," is an opportunity to showcase your ingenuity and problem-solving abilities. By following these tips and sharing your innovative ideas, you will leave a lasting impression on your audience and inspire others to think creatively as well. Remember, your ideas have the power to make a difference, so embrace this chance to share your successes and inspire those around you.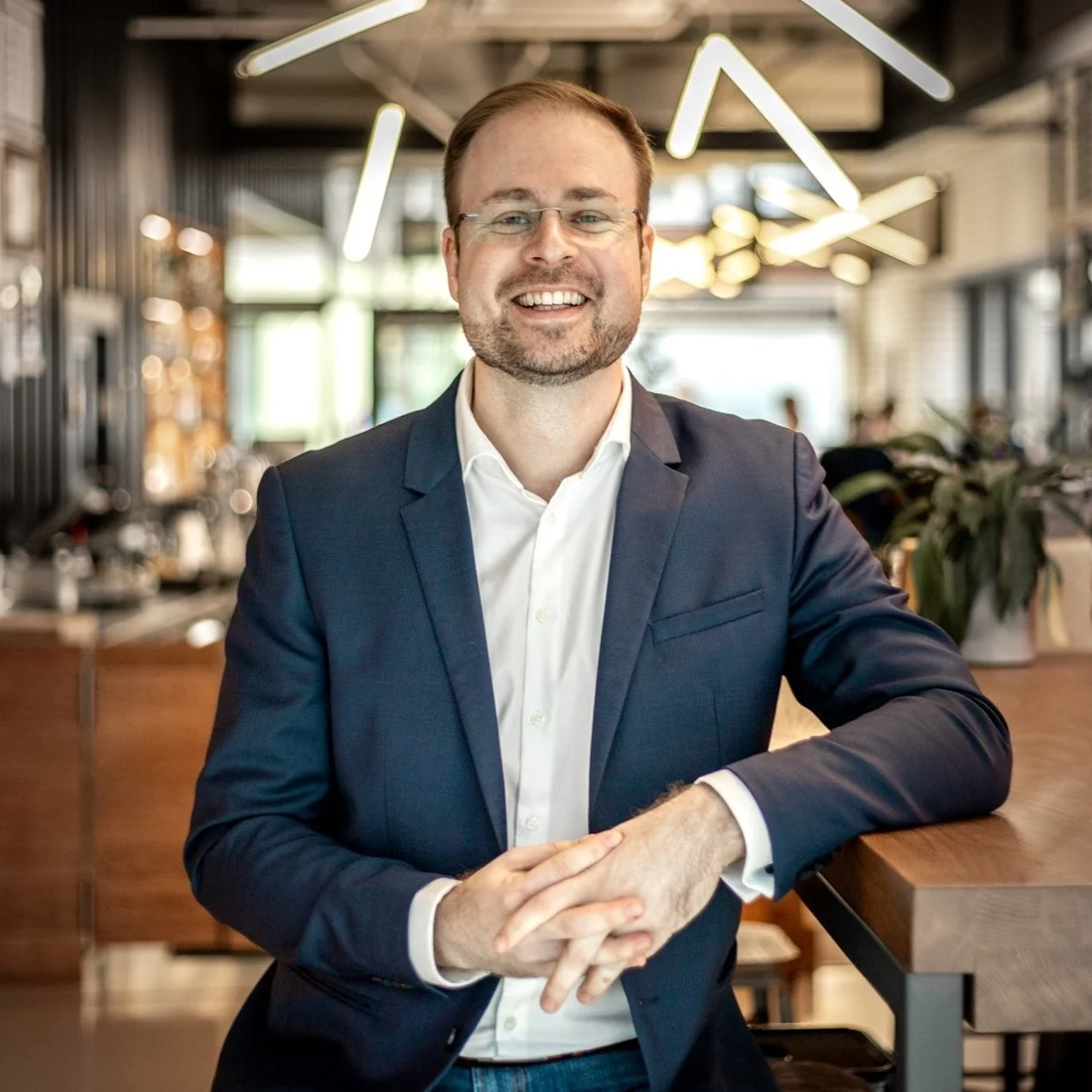 Jan Tegze, author of the bestseller "Full Stack Recruiter" and "Job Search Guide: Be Your Own Career Coach," has over 15+ years of invaluable experience. Jan's extensive background in full life cycle recruiting and profound understanding of international sourcing, recruitment branding, marketing, and pioneering sourcing techniques.
---